Limited release of "Toko Azuchi Momoyama" brewed in Bizen-ware vessels from December 3rd (Friday)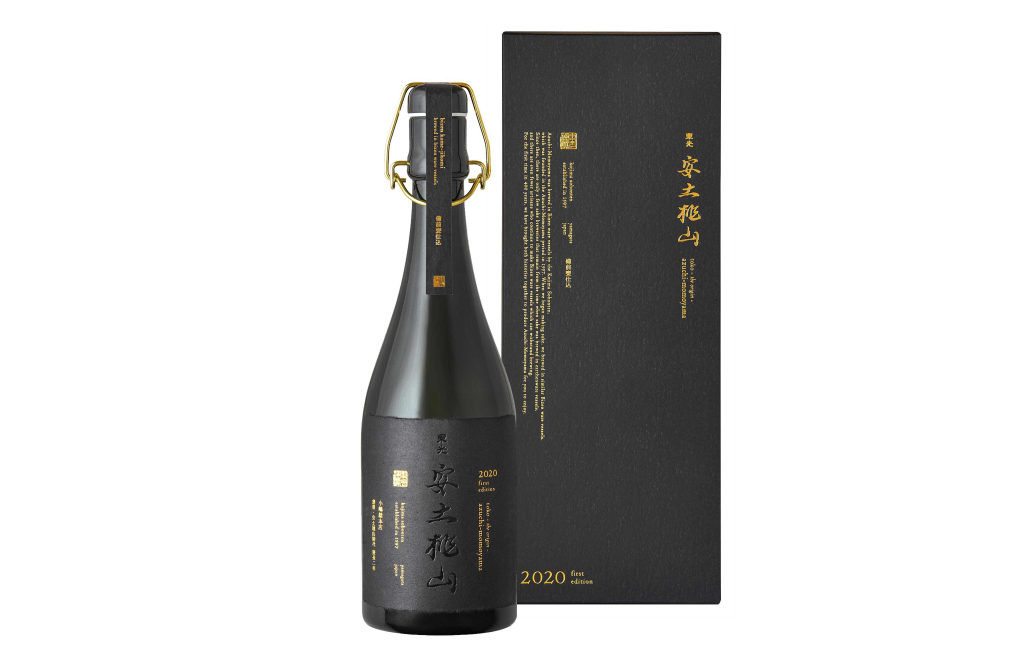 From Friday, December 3rd
A limited number of Toko Azuchi Momoyama brewed in Bizen-ware vessels will go on sale.
Kojima Sohonten, founded in the Azuchi Momoyama period, 1597, is proud to announce its newest sake, Toko Azuchi Momoyama. This sake is brewed in Bizen-ware vessels just as our first sake was 424 years ago.
In 2019 when Kenichiro Kojima of Kojima Sohonten met the Bizen-ware artisan, Hiroyuki Matsui. With this encounter, the Azuchi Momoyama project and a return to the brewery's roots began.
The first sake was made mainly from Kamenoo from Yamagata prefecture. In addition, some rice (Tsuyahime, one of the descendants of Kamenoo) cultivated at the Uesugi Shrine in the rice field where Lord Uesugi Yozan plowed the land himself. This rice was specially given to us by the Uesugi shrine to brew sake. Following the historical methods, we polished the Tsuyahime to 90%.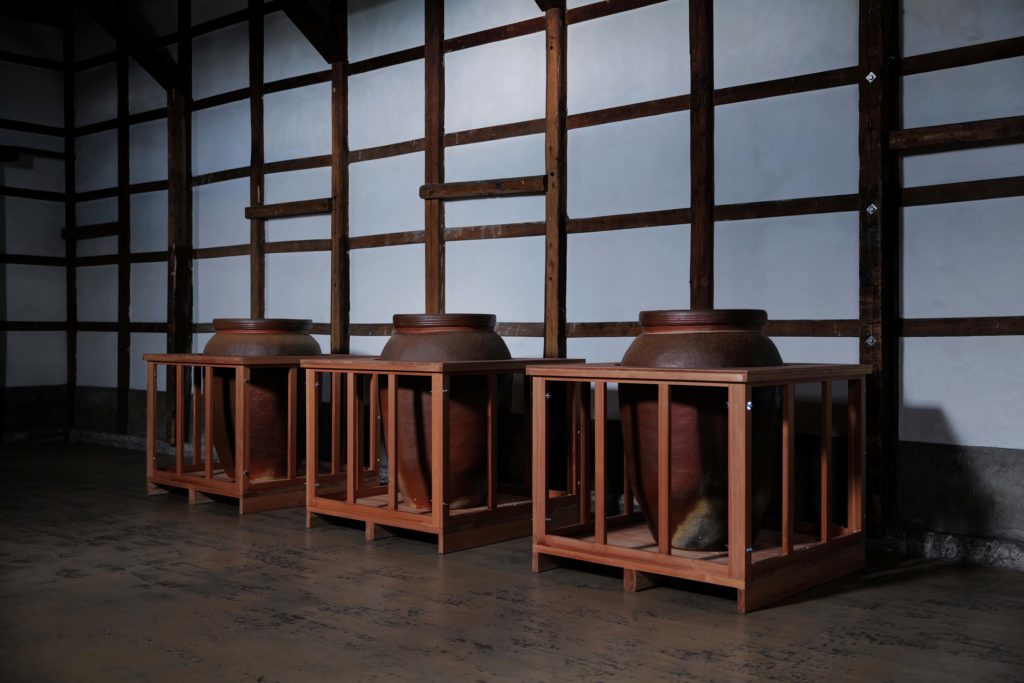 About Bizen Kame-jikomi
Since the Jomon period, earthenware has been used for sake brewing in Japan. Kojima Sohonten, retains the Bizen vessels it used at the time of its founding. It is probable that our original the Bizen vessels were carried to Yamagata by the Kitamaebune from distant Bizen.
Then in the Edo period, wooden barrels, which were much larger than the previous earthenware jars, became widespread and sake became mass-produced, leading to the disappearance of earthenware brewing. Since the Showa era, the leading role of brewing containers has changed from wooden tubs to enamel tanks and stainless-steel tanks. For this reason, we are one of the few breweries in Japan to continue this earthenware brewing method.
Earthenware vessels are much smaller than modern tanks, are delicate to handle, and are extremely inefficient. However, by brewing in earthenware that has not been glazed, microorganisms can inhabit the fine pores and create a complex flavor. It has been said to be similar to licking stone.
For the first time in 424 years, we are proud to produce a limited number of bottles under the name, Azuchi Momoyama.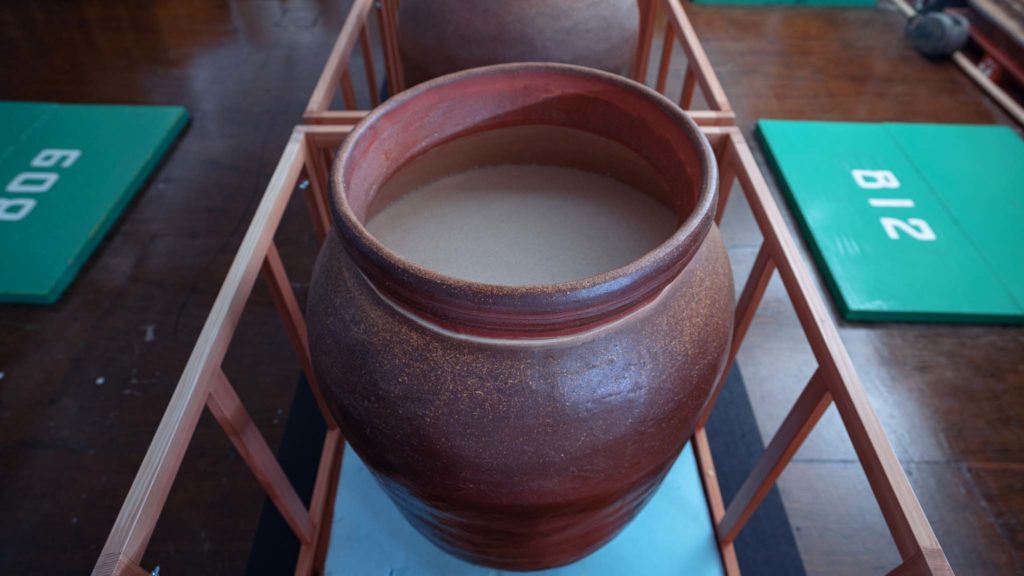 About the Artisan, Hiroyuki Matsui
Hiroyuki Matsui is one of the few Bizen-ware artisans who still makes mitsuishi vessels. These vessels are prized for their practicality and their beauty is not found through art but through their usefulness. Kenichiro Kojima decided to resume brewing in bizen-ware vessels again while deepening his understanding of Bizen-ware history, when he met Mr. Matsui.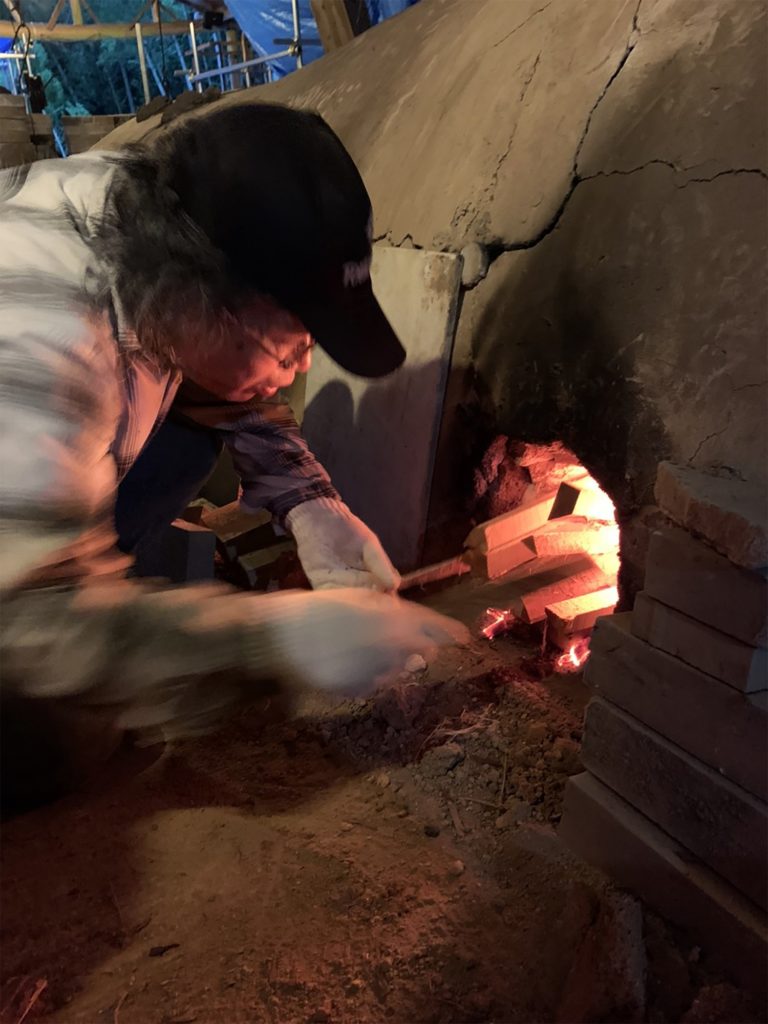 Flavor profile from Kenichiro Kojima
This is a new style of sake that is brewed in Bizen vessels without glaze. In the first edition, you can clearly feel the minerality, like licking stone. The lactic acid bacteria of the moto and the acidity makes you taste the earthiness, and the gentle aroma is reminiscent of melon and pear. Compared to Toko's fruity and clean style, it has a more complex and has a powerful finish. We hope that you can enjoy it as it warms from cold to room temperature. I also suggest drinking it in a sakazuki type glass.
ー
Product name: Toko Azuchi Momoyama
Grade: Junmai
Rice Variety: Kamenoo, Tsuyahime
Rice Polishing Rate: 60% (Kamenoo 50%, Tsuyahime 90%) *4% of the rice used is Tsuyahime
Alcohol Percentage: 15%
Volume: 720ml (box included)
Price: ¥11,000 (tax included)
Amount of Bottles: 900
Release Date: December 3rd, 2021 (Friday)
ー
From December 3rd (Friday), it is scheduled to be sold at Kojima Sohonten dealers, Kojima Sohonten directly managed stores (Toko Sake Museum Toko Sake Museum), and Toko Online Store.